A Million Things - Uyo Okebie-Eichelberger, Founder of You! Lingerie and Preggo Leggings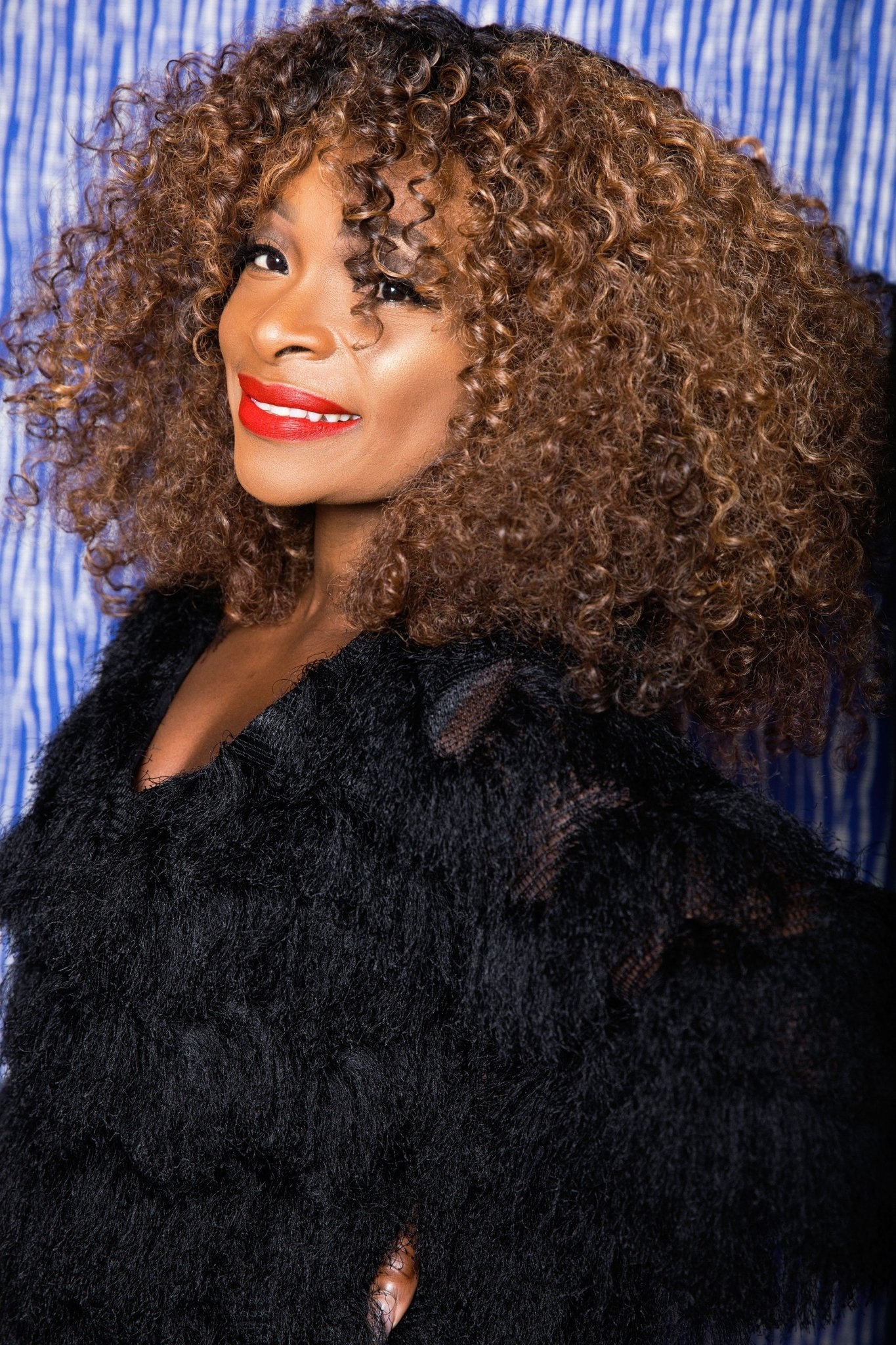 Chloe Kristyn is for the modern woman, who is using her platform to make a difference. She questions the status quo and never settles. She has a million things on her plate, yet she strives to give 110% and because she has a million things to do, she sometimes forgets to celebrate herself, so we celebrate her. 
About a year ago, I realized that had the desire to share the stories of all of the women who inspire me, if even from afar. This led to the creation of "A Million Things", our new series that highlights these amazing, powerful and beautiful women.
-Bettina Benson, Founder
Uyo Okebie-Eichelberger, Founder of You! Lingerie and Preggo Leggings
 I was introduced to Uyo this past Fall. We'd only been in conversation for less than an hour before she challenged me to delegate approximately 66.3834505% of the tasks I had on my plate, tasks that were driving me up the wall and thwarting my productivity in other areas. Mastering "The Art of Delegation", as I have coined it, has significantly contributed to Uyo's success in running her two companies, You! Lingerie and Preggo Leggings as well as managing and running her household. If you're not already working to master the art of delegation, I'd recommend taking a page out of Uyo's book and start delegating, immediately. 
Not only am I excited to share what led this Duke MBA and former Kraft Foods Brand Manager to create more fashionable undergarments and stylish leggings for expecting mothers, but I am also excited to share the photos from our shoot....SHE SLAYYYYYYYYYED IT! #yaaasqueen #wearenotworthy #takenotes
Chloe Kristyn: Often we hear or read about the habits of successful people. Do you follow some morning routine or daily schedule to maximize productivity and well-being?
Uyo: I'm a fanatic for morning/daily routines and life hacks. It instills a sense of purpose and ritual to my day (and for my family too). It allows me to plan how I am going to go about achieving my goals for the day. For example, on weekdays, I wake up early before the rest of my household to map out the day. It's also my "me time" to meditate. In order to be productive during the week, especially running two businesses, I dedicate each work day to a particular area of the businesses. I have a themed daily routine; this allows me to stay focused and minimize distractions.
Chloe Kristyn: How and why did you become an entrepreneur?  Was it something you always intended for yourself?
Uyo: When I became a mom for the first time, ten years ago with the birth of my daughter, Rumi, I was very disappointed when all my options for nursing bras were drab, ugly, matronly and bland colored. Not to mention these overpriced pieces looked like something my grandmother would wear. The more I searched, the more daunting it became to find a cute, well-made and affordable maternity and nursing bra. 
With more research, I quickly realized that so many moms felt the same. They were all looking for more fashionable options that wouldn't break the bank. That was my "lightbulb moment". I decided to trade in my long days as a brand manager of Kraft Food's Mac & Cheese for even longer days and nights as an entrepreneur. 
Equipped with my Duke MBA and experience as a brand manager, I took matters into my own hands, resulting in the 2010 launch of You! Lingerie (www.you-lingerie.com), the leading designer brand of chic maternity and nursing intimates and sleepwear cleverly made for fashionista moms.
In the summer of 2014, I launched my second brand, Preggo Leggings (www.preggoleggings.com), equal parts comfy and super cute maternity leggings that fashionista moms can't live without.
I always had entrepreneurial aspirations, I just would have never predicted that it would be in the maternity fashion industry.
Chloe Kristyn: What is the biggest creative challenge in your career?
Uyo: I'd have to say my biggest creative challenge is trying to find a healthy balance of designing and creating for a wide group of customers but still understanding that we cannot be everything to everyone and being completely okay with that.
Chloe Kristyn: What challenges have you faced in brand development? How did you overcome them?
Uyo: Initially, when I first started my businesses, I wanted to be involved in every aspect of my business, I guess you can call it being a "control freak", which can easily lead to burnout, as well as not being able to give 100% to any one area. As I became more savvy, I realized this is an 80/20 game. Applying Pareto's principle allows me to focus mostly on the tasks/activities that yield the greatest value to me and my businesses. I outsourced everything else. Time, not money, is my most valuable asset; choosing wisely how I decide to spend it is paramount. I've also applied this to my personal and family life too. It's been a total game changer.
Chloe Kristyn: You've proved your creativity and expertise in brand development many times. What creative work you do in your own time (when you're not working)?
Uyo: In my downtime, I love to glean inspiration from the latest trends in mainstream fashion by perusing fashion magazines as well as keeping up on social media with both top and up and coming designer brands.
Chloe Kristyn: How influenced are you by current technological trends? What tools, books or ideas help you in your day-to-day work?
Uyo: I'm definitely a tech girl. I love technology. To run my businesses effectively and efficiently, I keep up with current technology and applications, especially as it relates to ecommerce. We are constantly revamping and updating the applications we use to help drive more productivity for my team, increase sales and more importantly, improve overall customer experience.
Chloe Kristyn: What do you love about fashion?
Uyo: I love that fashion is a tool to express one's self. It's talking without uttering a word. I love that.
Uyo Okebie-Eichelberger was photographed by Katie Parker.
Uyo is styled in the Michelle Dress and a Custom Black Eyelash Fringe Bethany Tunic Dress (contact for details).
---
---